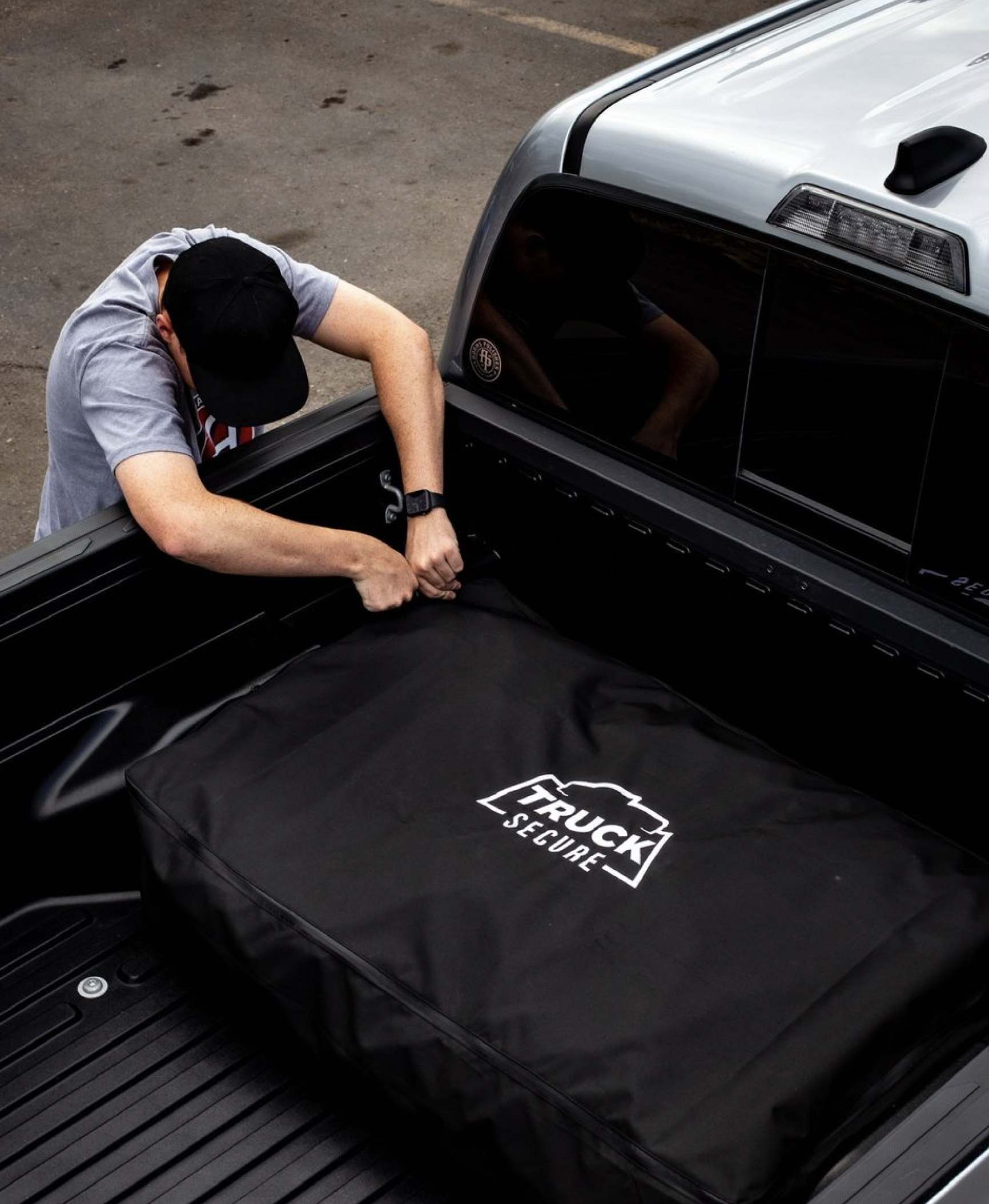 Sale price
$69.99
Regular price
Improve your truck ride and stability

Keep your truck bed tidy, and free from damage

No more busted sandbags setting like concrete on your truck bed

Highest quality materials. Rain and weather proof

One Truck Secure. Black with white stitching. Regular size.
Free 2 Day Shipping
SHIPPING POLICY
We accept the following forms of payment:- Visa- Mastercard- American Express- Discover- PayPalYou agree to provide current, complete, and accurate purchase and account information for all purchases made via the Site. You further agree to promptly update account and payment information, including email address, payment method, and payment card expiration date, so that we can complete your transactions and contact you as needed. Sales tax will be added to the price of purchases as deemed required by us. We may change prices at any time. All payments shall be in U.S. dollars.You agree to pay all charges at the prices then in effect for your purchases and any applicable shipping fees, and you authorize us to charge your chosen payment provider for any such amounts upon placing your order. We reserve the right to correct any errors or mistakes in pricing, even if we have already requested or received payment.We reserve the right to refuse any order placed through the Site. We may, in our sole discretion, limit or cancel quantities purchased per person, per household, or per order. These restrictions may include orders placed by or under the same customer account, the same payment method, and/or orders that use the same billing or shipping address. We reserve the right to limit or prohibit orders that, in our sole judgment, appear to be placed by dealers, resellers, or distributors.
Truck Secure
Sale price
$69.99
Regular price
"Unleash the Power of Stability and Comfort with Truck Secure! No Matter the Weather. Experience the Revolutionary Solution in Truck Traction and Durability Today!"
Traction:
Master the Elements with Unmatched Traction
Navigate with Confidence! Truck Secure brings you unparalleled control in challenging weather. Our innovative design allows for the addition of sandbag weight without the mess or fuss. Say goodbye to the nightmare of broken sandbags and hello to a world where traction meets convenience. Whether it's snow, rain, or mud, Truck Secure ensures your truck grips the road with unwavering certainty. Get ready to conquer every journey, backed by the strength of Truck Secure.
Improved Ride:
96% Of Users Noticed A Smoother Ride
Feel the difference with every mile! Truck Secure doesn't just improve traction, it transforms your driving experience. Our ergonomically designed solution perfectly fits your truck bed, ensuring a smoother, more stable ride. The days of vibrating are over. With Truck Secure, embark on your adventures or tackle your workday with an unprecedented level of comfort and ease. It's not just about reaching your destination; it's about enjoying the journey.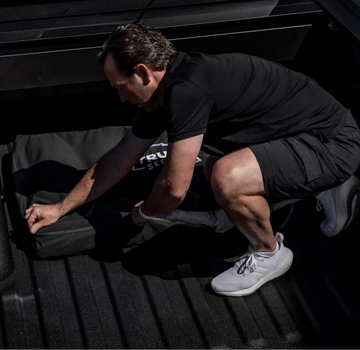 Quality Craftsmanship:
Crafted for Excellence, Designed for Durability
Truck Secure is a USA brand that believes in quality craftsmanship. Meticulously designed to withstand the test of time, our product is a testament to durability and resilience. Weather-resistant and tear-resistant materials ensure your Truck Secure remains intact and functional, no matter what you throw at it or on it. Choose Truck Secure, where exceptional craftsmanship meets functional design.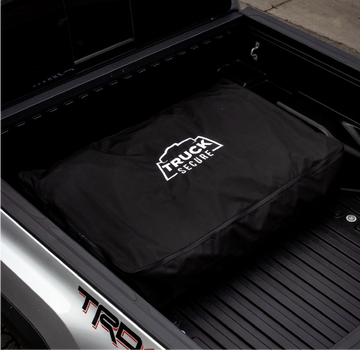 The Best Option:
Truck Secure: The Ultimate Choice for Your Truck
Join the ranks of those who choose only the best for their trucks. With a staggering 96% of users witnessing a considerable improvement in their ride, Truck Secure isn't just a choice; it's the best choice. It's not just about improving traction or enhancing the look of your truck bed. It's about investing in a product that brings peace of mind, safety, and satisfaction every time you hit the road. Make the smart choice today – choose Truck Secure, where excellence meets innovation for your truck's needs.